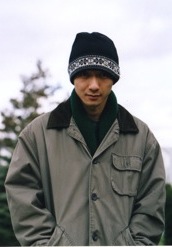 En io9 han publicado una noticia que llevábamos mucho tiempo esperando, pero que no por ello deja de alegrarnos. El multipremiado Ken Liu, la primera persona en ganar el mismo año los premios Nébula, Hugo y World Fantasy con la misma historia ("The paper menagerie") ha vendido su novela "The Dandelion Dinasty" a la editorial Simon and Schuster. Aquí os adjunto la nota de prensa:
Simon & Schuster has acquired Ken Liu's debut fantasy series, The Dandelion Dynasty, as the first project for its new genre imprint for all ages.

The Dandelion Dynasty follows Kuni Garu, a charming bandit, and Mata Zyndu, the son of a deposed duke. At first, the two seem like polar opposites. Yet, in the uprising against the emperor, they quickly become the best of friends after a series of adventures. The scope of the series is epic, involving gods, massive armies, diverse cultures, multiple plotlines, numerous characters, politics, war, courtly intrigue, and love.

Ken Liu is one of the hottest writers in the field, garnering multiple awards for his short stories, including "The Paper Menagerie," the only story ever to have been awarded the Hugo, Nebula, and World Fantasy Awards. "His novels are highly anticipated, and I'm thrilled to be able to work with Ken and his myriad talents at the launch of his publishing career with this series, which exemplifies the scope of our debut list. It's kismet," says executive editor Joe Monti.

"I'm incredibly excited to embark on my novel career with one of the greatest publishers in the world as my partner," says Ken Liu. "I can't wait to share this world that has lived only in my mind with readers."

Joe Monti acquired North American rights to three books, a short story collection, and audio rights via agent Russell Galen at Scovil Galen Ghosh Literary Agency, Inc.