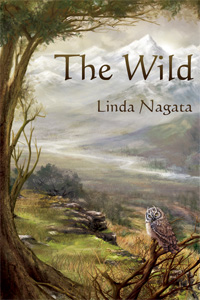 En su blog Linda Nagata ha publicado de forma serializada su novela «The Wild».
Es una buena oportunidad para acercarnos a esta autora y ver si nos gusta lo que escribe. Estará disponible completa durante un tiempo limitado, ya que la propia autora la va a publicar como ebook.
Aquí os dejo la sinopsis.
Generations past, the people lived in an Edenic land, but disaster forced them to seek a new home on a wild continent that never before knew a human presence. The Wild is inhabited by spirits of wind, stream, forest, and mist, but these beings care nothing for the people, and some are cruel and hostile. The most powerful of these is Siddel, a spirit of storm and thunder who committed an abomination when he created the arowl — mad, ravening beasts endowed with an unquenchable hunger that drives them to hunt the people. Bennek is a young warrior who leaves behind the relative safety of the Protected Lands to venture north with his brother and his cousin, on a quest to find an ancestral spirit that most people believe departed the world long ago. As Bennek and his kin make their way north, other forces are stirring. The fate of both the people, and the Wild itself, may soon be decided.