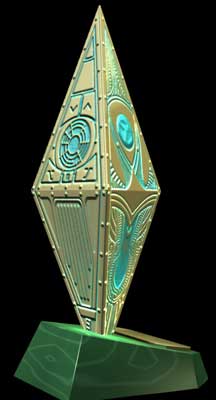 Ya sabemos quiénes han sido los ganadores de los premios Sir Julius Vogel de este año. Son los siguientes:
Mejor novela
Hounds of the Underworld, de Dan Rabarts y Lee Murray (Raw Dog Screaming Press)
Mejor novela juvenil
The Traitor and the Thief, de Gareth Ward (Walker Books Australia)
Mejor novella/novelette
Matters Arising from the Identification of the Body, de Simon Petrie (Peggy Bright Books)
Mejor relato corto
"Crimson Birds of Small Miracles" de Sean Monaghan, publicado en Asimov's Science Fiction Magazine, Jan/Feb 2017.
Mejor colección

Mariah's Prologues, de Grace Bridges
Mejor producción
Mistlands, de Laya Rose https://tapas.io/series/Mistlands
Mejor arte
Portada de Teleport, de Kate Strawbridge
Mejor presentación dramática
The Changeover, dirigida por Stuart McKenzie y Miranda Harcourt, producida por Emma Slade (Firefly Films)
Mejor nuevo talento
Gareth Ward
Premios aficionados
Mejor arte aficionado
John Toon, por dibujos  en Phoenixine y el libro de la convención 2017 LexiCon.
Mejor producción aficionada
Libro de la convención 2017 LexiCon, producido por Darusha Wehm
Mejor escritor aficionado
Jo Toon por Pass the Rules (producido en Phoenixine)
Servicios al fandom
Jan Butterworth
Servicios a la ciencia ficción, fantasía y terror
Darian Smith
¡Enhorabuena a los ganadores!