A finales de este año Subterranean Press publicará Of Wars, and Memories, and Starlight, una colección de 14 relatos de Aliette de Bodard, incluyendo una novela corta inédita.
Algunos de los títulos incluidos son: «Immersion», «Children of Thorns, Children of Water» y «Three Cups of Grief, by Starlight». La colección no contendrá relatos de Xuya en exclusiva, si no que también podremos disfrutar de algunas historias de la serie Dominion of the Fallen.
Aquí os traigo la portada: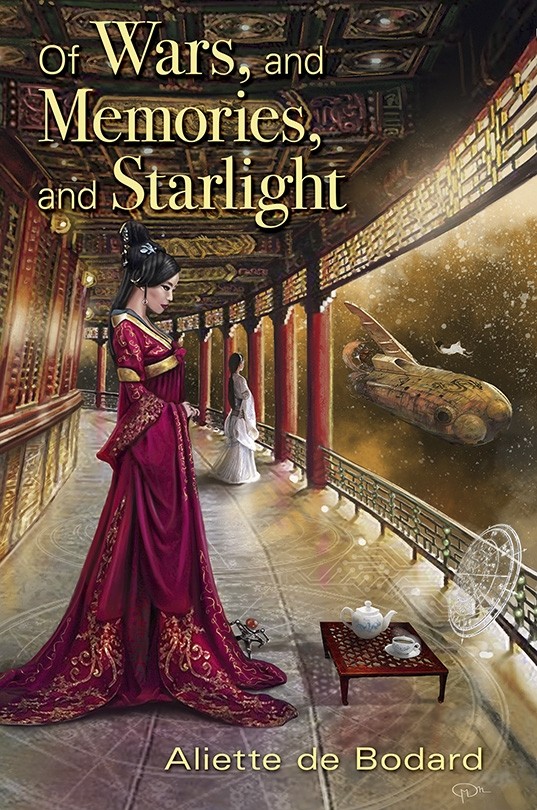 La ilustración es obra de Maurizio Manzieri.
Los relatos incluidos:
The Shipmaker
The Jaguar House, in Shadow
Scattered Along the River of Heaven
Immersion June
The Waiting Stars
Memorials
The Breath of War
The Days of the War, as Red as Blood, as Dark as Bile
The Dust Queen
Three Cups of Grief, by Starlight
A Salvaging of Ghosts
Pearl
Children of Thorns, Children of Water
Of Birthdays, and Fungus, and Kindness (original novella)