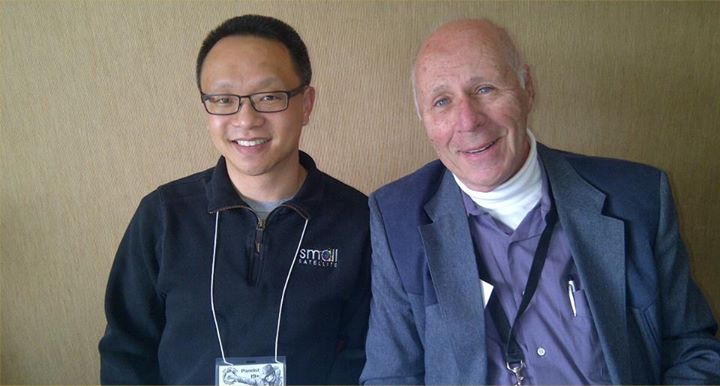 A mediados de este año tiene prevista su publicación la antología de ciencia ficción hard "Carbide Tipped Pens" con unos contenidos de lo más interesantes:
"The Blue Afternoon That Lasted Forever" de Daniel H. Wilson
"A Slow Unfurling of Truth" de Aliette de Bodard
"Thunderwell" de Doug Beason
"The Circle" de Liu Cixin (traducido por Ken Liu)
"Old Timer's Game" de Ben Bova
"The Snows of Yesteryear" de Jean-Louis Trudel
"Skin Deep" de Leah Petersen y Gabrielle Harbowy
"Lady with Fox" de Gregory Benford
"Habilis" de Howard Hendrix
"The Play's the Thing" de Jack McDevitt
"Every Hill Ends With Sky" de Robert Reed
"She Just Looks That Way" de Eric Choi
"SIREN of Titan" de David DeGraff
"The Yoke of Inauspicious Stars" de Kate Story
"Ambiguous Nature" de Carl Frederick
"The Mandelbrot Bet" de Dirk Strasser
"Recollection" de Nancy Fulda
Los relatos han sido seleccionados por Ben Bova y Eric Choi.
No disponemos de mucha más información sobre el libro, salvo lo que Aliette ha publicado en su muro :
I actually wrote a hard SF story! (dealing with my university specialty, probabilities and statistics). Also, with the Tale of Kiều.
También sabemos que la historia de Liu Cixin trata sobre una de las especulaciones científicas que se describen en el esperadísimo libro "The three body problem".
¿A que tiene una pinta buenísima?