La Folio Society ha anunciado la publicación de una edición limitada del Libro del Sol Nuevo de Gene Wolfe, completamente ilustrada.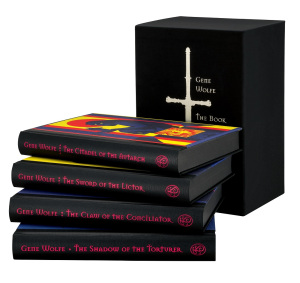 La edición estará firmada por el propio Wolfe, Neil Gaiman como escritor del prefacio y Sam Weber como ilustrador. La edición constará de cuatro volúmenes.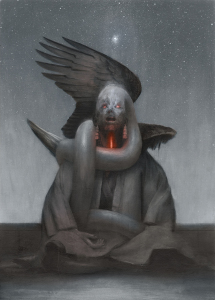 Esto escribe Gaiman sobre esta maravillosa obra:
I revisit The Book of the New Sun once a decade, and I learn more about the art and skill of reading it. And what I bring to reading it makes the reading experience deeper and more pleasurable, brings the story more precisely into focus, clarifies and delights. Gene Wolfe defined good literature once as 'literature that could be read with pleasure by an educated reader, and reread with increased pleasure', and this is so very true of The Book of the New Sun. Your first journey through brings pleasures, brings story, brings Severian. Future journeys only make it better.
Mi traducción:
Releo el Libro del Sol Nuevo cada diez años y cada vez aprendo más sobre el arte al leerlo. Y lo que llevo a la lectura hace la experiencia más profunda y placentera, enfoca más la historia, la clarifica y me congratula. Gene Wolfe definió la buena literatura como «aquella que puede ser leída con placer por un lector educado y releído con mayor placer», y esto es especialmente cierto en el Libro del Sol Nuevo. En tu primera viaje encontrarás placeres, historias y a Severian. Los siguientes viajes serán aún mejores.